When it comes to
we've got you covered.​

When it comes to
car insurance
we've got you covered.
Do you ever wonder if you could get vehicle insurance for less?

If you want to save money on car insurance, make sure you request a free quote. You'll be surprised by how much you can save! – Alex
Choose a policy that suits you
We offer the best quotes with great benefits for car insurance.  Whether you need your trailer, caravan or motorcycle insurance needs covered, we can give you the best insurance quotes in the comfort of your home. Use our car insurance calculator now.
Want affordable cover?
Then this is the company for you. Here we, CarInsuranceCheck, supply affordable, comprehensive policy quotes for every type of vehicle. We offer multiple insurance cover quotes with outstanding benefits and the lowest premiums. From bumper bashes, theft, fire and even third-party claims, we make sure to cover it all.

Yes! Help Me Save on Car Insurance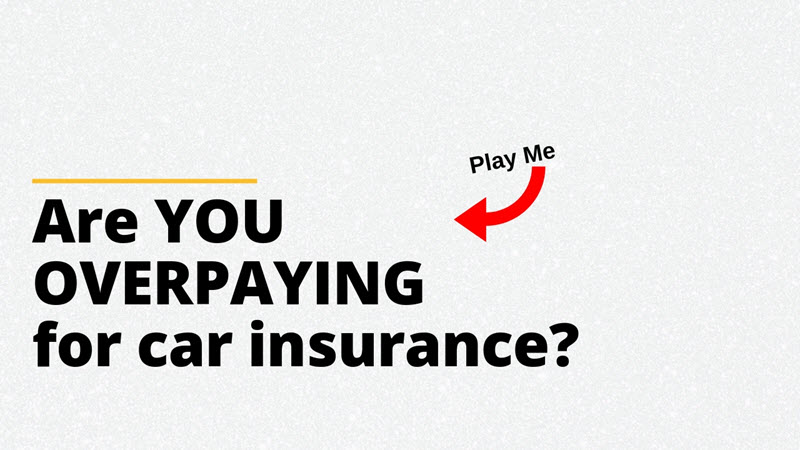 Vehicle Cover
Insurance packages cover theft, fire, third-party claims as well as comprehensive cover for the campers, travelers or adventurers with caravans, motorcycles and trailers. We even supply short term insurance quotes to our customers at the best rates. As a bonus, these vehicle policies allows car hire to get added to all cover packages.​
Essential Car Insurance
We offer cheap car insurance quotes in South Africa, not only to those who drive luxury cars but to all the vehicle users. Along with the cheapest cover, packages include towing services, this is also part of the rental add on for extra cover on your most prized possession, ensuring safety in an emergency situation.​
Best Insurance Rates
We supply top class auto insurance quotes quotes to you at lower premiums. We care for your automotive, just as much as you do. We will provide you with the three best vehicle insurance quotes possible. CarInsuranceCheck offers the best car insurance quotes in South Africa.​
Different types of car insurance cover
We believe in giving our customers benefits they deserve.
Enjoy great benefits
Select different add-ons
Add to your premium cover
Car Insurance Inspection Centres
Our company offers you peace of mind with inspections centres available when you need them. Most insurance companies have various inspection centres that you can visit when you are in need of excellent and quick customer service following an incident.
The inspection centres that are provided by the insurance companies give you peace of mind in the fact that when there is an emergency or a small problem you can quickly and easily move through the process of getting the claim done and the problem fixed all in one place.
We offer the best quotes on the best packages for those who enjoy taking to their iron horse and head into the wild outdoors to conquer the unknown world. These packages includes your trip whenever and wherever making sure you have all that you need when you do finally become Ragnar the Viking and take to the road like a real explorer would.
Motorcycle insurance coverage also ensures that all the moving bits are taken care of and that you can add Car Hire to your package making the commute from work and home that much easier when your steed is taken in for replacements or repairs.
Caravan Cover
We offer cover for the bigger groups of explorers. We cover your trailer and your caravan making sure your home-away-from-home is taken care of no matter what the circumstances. Our Caravan insurance cover covers the basics and the luxury equipment you may need when you go fishing or even when your home-away-from-home is standing in a secure parking space.
Trailer Cover
Our trailer insurance cover has the added benefit of you being able to cover the inside as well as the outside of your trailer when you travel, giving you peace of mind knowing that no matter which mountain you climb with your 4×4 and trailer the contents are always under their care.

Yes! Help Me Save on Car Insurance


Insurance Quotes for the Adventurers, the Campers and the Travelers
Looking For Affordable Cover For Your Car? Then Look No Further.
We supply some of the best policy rates you will find in South Africa. Whether you drive a classic car or the latest luxury model, we are sure to have the car insurance cover quote you need to make sure you can rest easy.
We offer packages for all the different types of cover that people need.
Comprehensive Car Insurance is the most expensive option to consider. This option covers you for theft, hijacking, loss or damage caused by accidents, fire and natural disasters like flooding and hail storms. This assurance package also covers you against third party claims where you are responsible for damage to their vehicle.
Comprehensive vehicle and car insurance is perfect for family cars. It ensures that when you take that family vacation, everything is covered, no matter where you go.
The wind and the snow will be nothing if your car has a comprehensive policy. This system also typically allows the policy holder to insure items that are highly valued when you travel long distances. Because of the extent of the cover, comprehensive car insurance is the most expensive type of insurance. However, if you do not choose to take up the Comprehensive cover, there are two more types of car insurance.
The Limited package covers accidental loss and damage, and it includes third party liability as well. The damage is under the insurance companies cover if it was caused by fire, lightning, explosion, theft and attempted theft.
The limited package was tailor made for the families who live in areas where riots and robberies take place.
This coverage plan was designed to make sure that when nature throws a curveball at you, you will be able to make sure that you and your family are safe. The benefits as mentioned above are also available for this package, and the owner of the policy may choose to insure luxury items but only when it is in use.
Underinsured or Uninsured Cover relates to your package, helping you when the owner of that beautiful Ferrari you crashed into is not insured. Uninsured coverage, therefore, covers the damage to both parties cars. Underinsured or uninsured motorists are the most dangerous type of drivers.
Most insurance companies only cover you when you are in a collision or an accident, and the other party is underinsured. According to the Automobile Association of South Africa between 65% and 70% of owners are uninsured in South Africa.
Some of the companies who we have chosen to give you the best possible policies do not cover this aspect of insurance as it is extremely expensive to cover an accident where one of the parties are uninsured.
Please check the cover options that you select when you use our online insurance quotes to see whether or not you are taken care of in case of under insured or uninsured parties.
The third-party cover is the cheapest option when it comes to the three packages. It ensures any damage you may cause to someone else's vehicle (third-party), and it will cover for costs with the accidental death of injuries of third parties involved in the same accidents. The plan does not cover you against loss or damage to your vehicle caused by accidents, theft or fire.
A third party, theft and fire protection or limited assurance might be the option to consider if your vehicle has been paid off, or is of relatively little value, but you do want to financially protect yourself against causing damage to the car of a third-party vehicle. The cost that will be crippling if the other person's car is an expensive model.
The third-party cover policy is for individuals who tend to use the heavy motor vehicle insurance for moving purposes or building purposes as it ensures that it has protection no matter what happens. Even though this coverage policy is the package with the least amount of protection, it also allows those who feel no need to have comprehensive insurance to make sure that if and when they are in an accident they don't have to worry about all the costs.
Personal Injury Protection (PIP)
Personal Injury Protection means that when and if you are in an accident and you do need medical assistance your car insurance covers the medical bills.
Personal Injury Protection may be included in the comprehensive car insurance package, even though it does not have the same title this benefit also listed in the 24/7 medical roadside assistance benefit is used when you and your family obtain injuries in a collision or an accident caused by nature such as fire.
This package is available to the owners of the comprehensive insurance package. This allows those who have the complete package to make sure they are even safer than before.
Car Hire is an extra option that is in included with some of the quotes that we provide from various companies. Car Hire offers you vehicle rental if your vehicle needs to go in for repairs or is stolen or hijacked.
This automotive will be viewed as an insurance car while you are using it. Included in the extra coverage is towing. Towing is an add-on to the packages, and it will leave you feeling safe and with a pure mind knowing that the families most prized possession will be taken care of in case of emergencies.
Towing and Car Hire is one of the best add-ons that any insurance company can offer you. Towing is available as a benefit, and most companies offer it as part of the package that you decide to use as protection. Car Hire, on the other hand, is a critical aspect as it can cause you and your family, even more, stress in case of an accident.
It is available as an add-on for any of the packages mentioned above, the price for this add-on will differ from company to company. Our specialist advises you our distinguished clientele and us to consider adding it to your following policy.
✓ Free roadside assistance available 24/7
✓ Hand-picked panel beaters
✓ 12 month fixed premiums
✓ Free medical roadside assistance 24/7
✓ Adjusted excess rates
Here at CarInsuranceCheck, we pride ourselves on the excellent customer service we provide. We believe that the most important thing is for you to be happy.
We provide companies who give you benefits such as Free Roadside Assistance at 24/7 in the case of emergencies; this includes alerting medical services of your collision and making sure you and your family are taken care of in the event of any medical emergency.
We also offer policy quotes that include fixed excess rates along with 12 month fixed premiums. Their hand-picked panel beaters are the best in the business. We believe in customer relationship management and customer development.
Need the Best Car Insurance?
Get the lowest insurance premiums today with quotes from the best insurance companies. We'd love you to try out our service and enjoy the benefit of the best car insurance quotes at the lowest price.

Yes! Help Me Save on Car Insurance

 get the lowest premiums Today…
Are you ready to save money?
Our checklist answers all your questions about the types of car insurance you would need to receive from a motor insurance company and their policies. The list provides information on the multiple options that will establish how sufficiently your vehicle is covered under these businesses and their packages. Feel free to go through our list and see how adequately we will provide you with full, cheap car insurance quotes in South Africa.

Start by downloading your free checklist →


×
×
CarInsuranceCheck.co.za is a marketplace connecting people with insurance companies and the agents/brokers of insurance companies.
Accordingly, it does not sell insurance directly to consumers and is not a licensed insurance agent or broker.